We organise various events – from conferences to seminars held over several days – tailored to the interests and needs of family businesses. At every meeting members get the opportunity to share their experience and deepen their knowledge, to address the issues and challenges they face.
Owners of outstanding family businesses and proven experts in family entrepreneurship shed light on key current opportunities and challenges, foster the exchange of ideas and outline new perspectives.
We offer a diverse range of topics, from corporate and family governance, cross-generational communication, conflict management, leadership and management models through to sustainability and succession planning.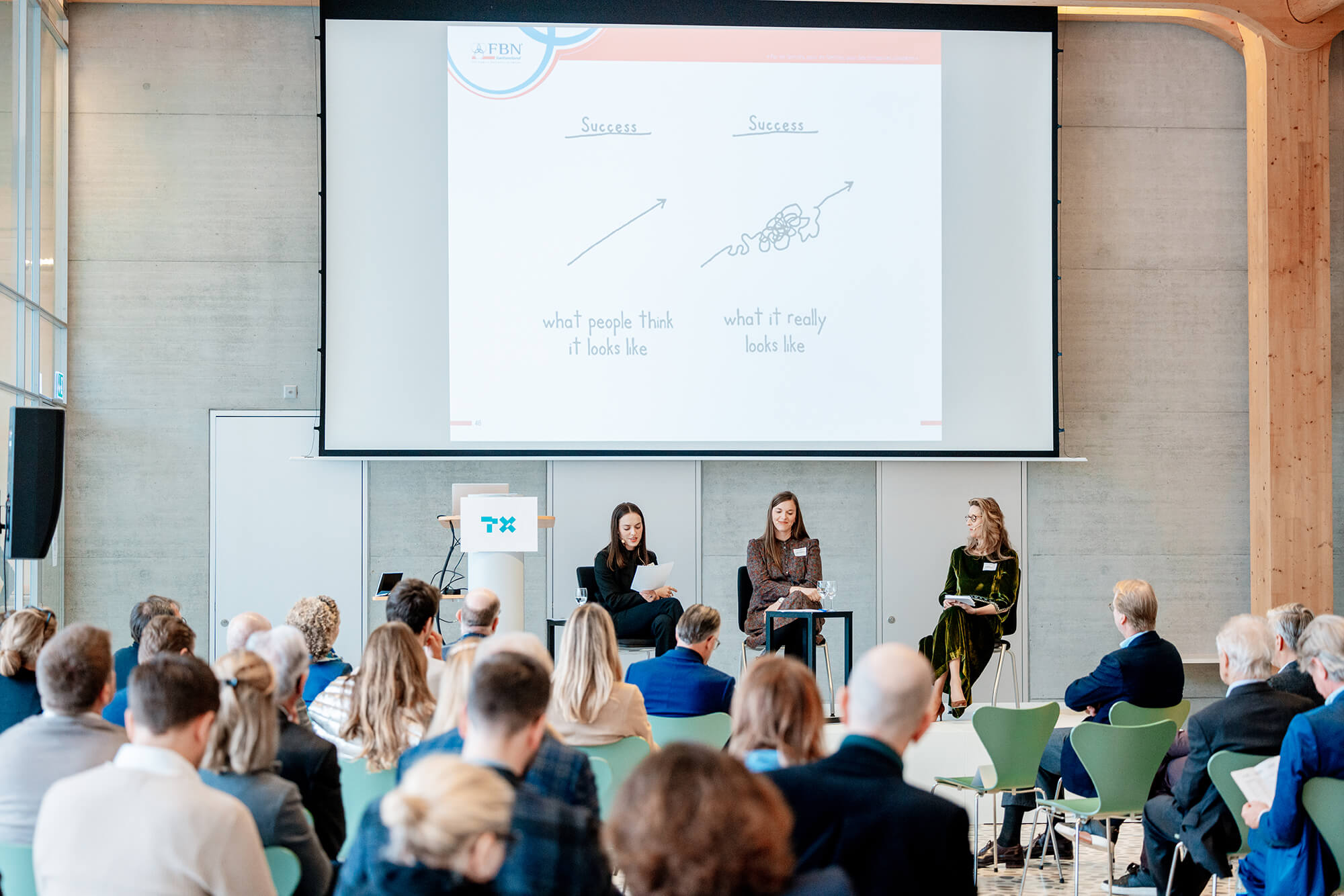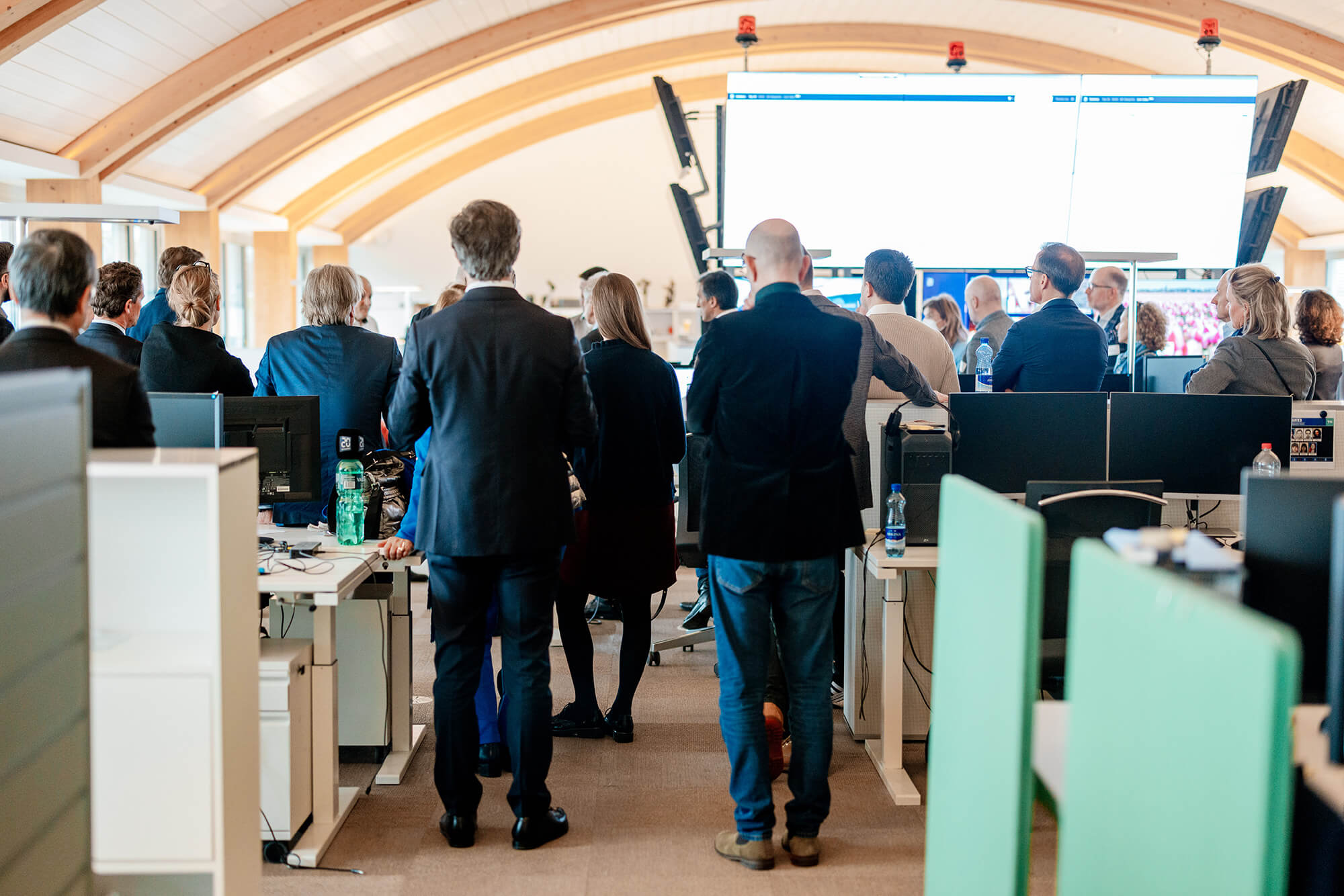 Visits to family businesses in the region help you dive deep into a company's day-to-day work, feel a sector's pulse and get to know new corporate structures, working methods and even production processes. Experience and concrete ideas can be shared directly with the owner family.
Workshops condense knowledge so that participants can directly implement what they have learnt. Above all, they provide an opportunity to go through concrete case studies in the everyday life of a family business or owner family.
Thanks to team working in small, trusted groups, workshops help participants to break down professional or personal challenges and de-escalate conflicts within their families.
FBN Switzerland also organises custom tailored workshops and seminars on request for a member family.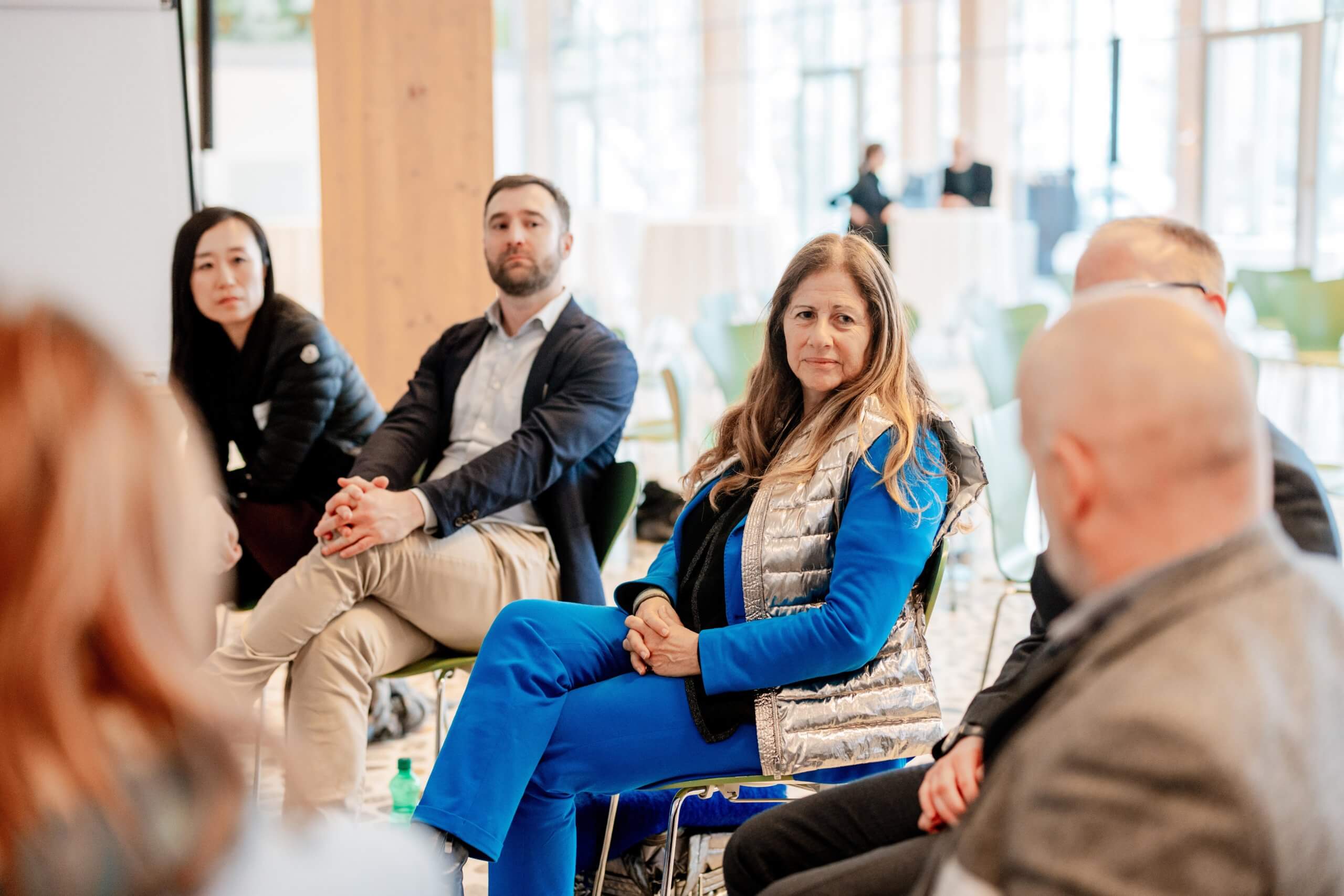 As a locally anchored association with an international orientation, we maintain diverse partnerships at home and abroad. Thanks to close contacts with leading educational institutes and competence centres, we foster the exchange between theory and practice. Local political interest organisations and awards are also among our collaborations.
Center for Family Business at the University of St. Gallen (CFB-HSG)
Research, teaching and training in the field of family business form an integrated cycle at the Center for Family Business at the University of St. Gallen (CFB-HSG). Close contact between students and, above all, family businesses is also a key component of its work as a national and international centre of excellence.
Lucerne School of Business (HSLU)
The thematic focus of family and business by the Lucerne School of Business supports family businesses in developing solutions to meet their needs. It offers education and continued professional development in the field of family entrepreneurship and is renowned for its annual Forum for Family Businesses, which tackles issues that affect both families and business development.
Wendel International Centre for Family Enterprise (WICFE)
With more than 20 years' experience, the Wendel International Centre for Family Enterprise (WICFE) is a leading international resource for family businesses. The academic chair founded by the Wendel family at the renowned INSEAD offers both training programmes and numerous events on themes relating to family businesses.
IMD Global Family Business Center
The IMD Global Family Business Center is a leading international centre of excellence for research, training and public relations for family businesses. Since 1988, it has designed and implemented tailored programmes for families, family businesses, family offices and family foundations.
IMD Global Family Business Award
The IMD Global Family Business Award recognises excellence in building and managing a family business. Since 1996, the award has become established as one of the most sought-after in the field of family enterprises and offers families a valuable opportunity to share best practice from across the world.
Running a family business also entails social and political commitment in order to actively represent its interests vis-à-vis political decision-makers, public authorities and the general public. As an independent network, we therefore cooperate with Swiss Family Business, the leading Swiss advocacy group for family entrepreneurs.